STAINLESS STEEL HANDRAILS MODEL ZK-I
The stainless steel handrails are characterized by being manufactured in a single piece, free of welds and joints in the wall termination elbows.However, the pieces of more than 5,5 l.m., will have one or more joints according to the requirements of their length. These joints are made using an inside shell without welding. They are fabricated with polished stainless steel tube of AISI 304 quality. It is 43mm in diameter and 1,5mm in thickness. They are separated from the wall by 8 cm.
The stainless steel handrails are available in three finishes:
SCOTH
slightly grated finishing.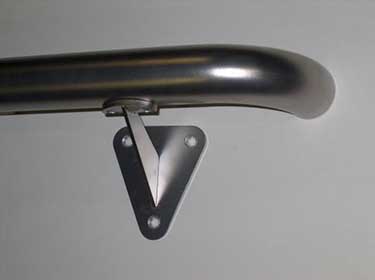 MATYS
with a matt apperance.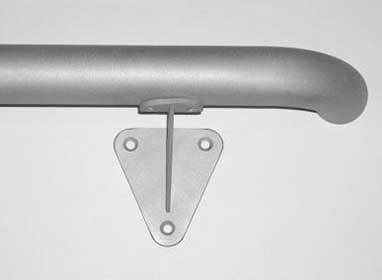 LUNAR
dwith a glossy apperance.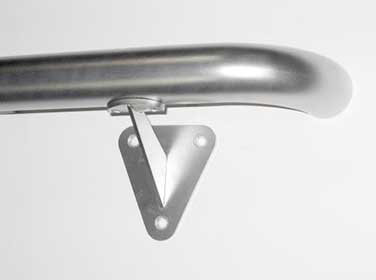 Ziko Europa S.A Polígono Industrial Aimayr C/ Bronce, 12 Nave 6, 28330 San Martín de la Vega Madrid (Spain)
Phone: +0034 916911206 Fax: +0034 916916799 info@zikonyl.com
This page is property to Ziko Europa, S.A. all rights reserved. Zikonyl ® is a registered trademark of Ziko Europa, S.A.